What better way to shop for things than from the comfort of your own sofa… or bed? Online shopping has revolutionized the way we consume, but why let Amazon get all the profits? If you have an online business idea, now is probably the best time to start, and if you are using the popular website builder and WordPress web hosting solution, we have put together five awesome ecommerce themes for you to use. help you hit the ground while running.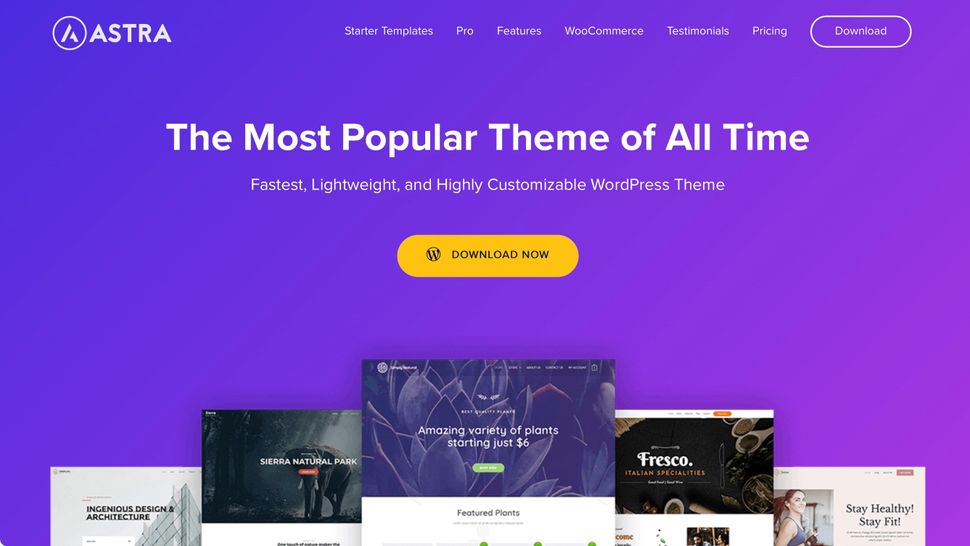 Astra is a very popular WordPress theme. They recently celebrated their millionth active install, which is no small feat. It's designed to work with various page builders like Elementor, Beaver Builder, Brizy, and Gutenberg, and comes in both free and paid versions, but if you're looking for ecommerce features, you need to get pro.
Some of the selling features unique to the pro version include Infinite Scroll for your products to load dynamically as the visitor scrolls the page, Off-Canvas Sidebar, a great place to incorporate filters and widgets to find what your customer is looking for . faster and easier, and multiple payment options, to customize the layout to suit your needs and those of your users, such as two-step checkout or distraction-free checkout.
The customization options are pretty impressive, all without having to dig into the code; you can change the layout, typography, and even disable the title page and sidebar if you want. And best of all, Astra is touted as a fast responsive theme, which means it will load quickly to keep your visitors on your site.
Astra offers three different plans, starting with Astra Pro, currently for $ 47 per year (or $ 249 for a one-time fee), up to $ 249 per year for the Growth plan (or $ 699 for a one-time fee).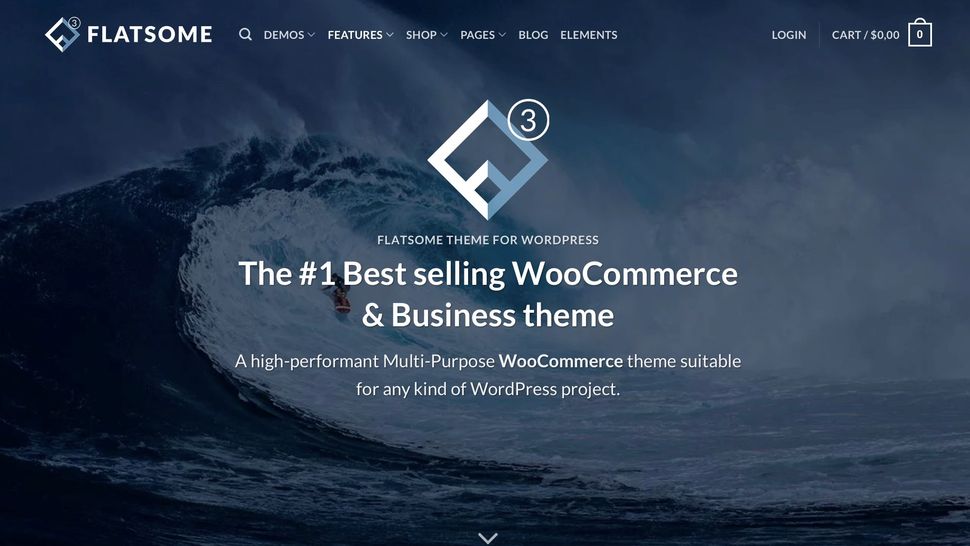 The main focus of Flatsome is e-commerce and this theme is designed not only to be easy to use for your visitors, but also to build and maintain for yourself. Edits are done through its UX Builder which gives you a live preview as you make your edits. For example, you can mix and match headers, pages, colors and fonts using the theme options panel. It is extremely versatile, allowing you to modify any aspect of the page to suit your needs with drag and drop ease. Such power makes it easy to modify the many models available to create a unique store that is perfectly suited to the products you offer. As with Astra above, it offers fast loading times for an improved visitor experience.
Getting Flatsome will set you back $ 59, which includes future updates and 6 months of support. You can extend this support for an additional 6 months for an additional $ 17.63.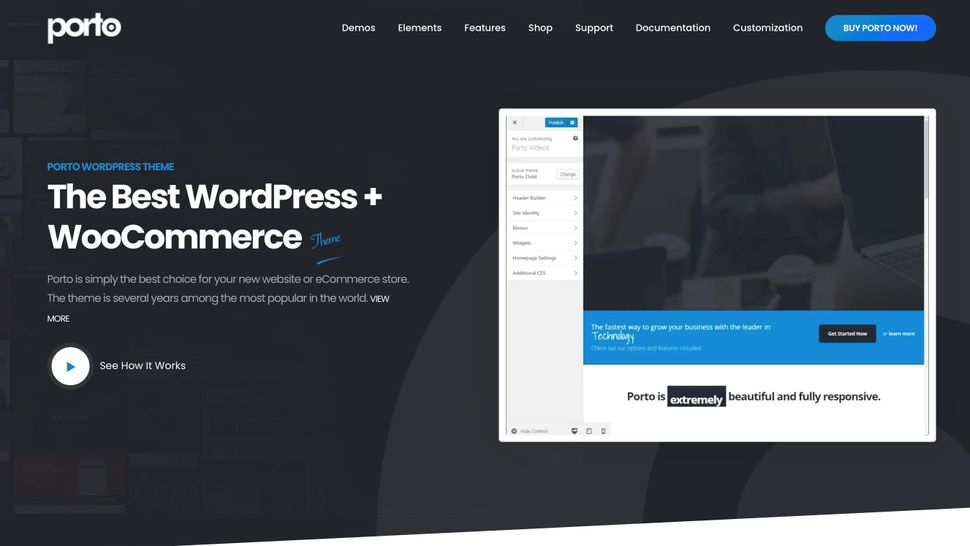 Porto is an ecommerce specific theme and comes with over 30 different layouts to help you set up your store to better showcase your products. Of course, if that doesn't suit you, you can always use the theme's page builder right from your WordPress dashboard.
There is a good variety of layouts, as well as sidebars, sliders, and shop category pages. As you would expect, this is a fully responsive website so your visitors can buy whatever they want from the comfort of their computer or portable device.
The price is very competitive: only $ 59 for a license (like with Flatsome, you can buy an additional 6 months of support for $ 17.63). However, this price also includes two premium plugins, WP Bakery Page Builder and Slider Revolution, which makes the offer even more enjoyable.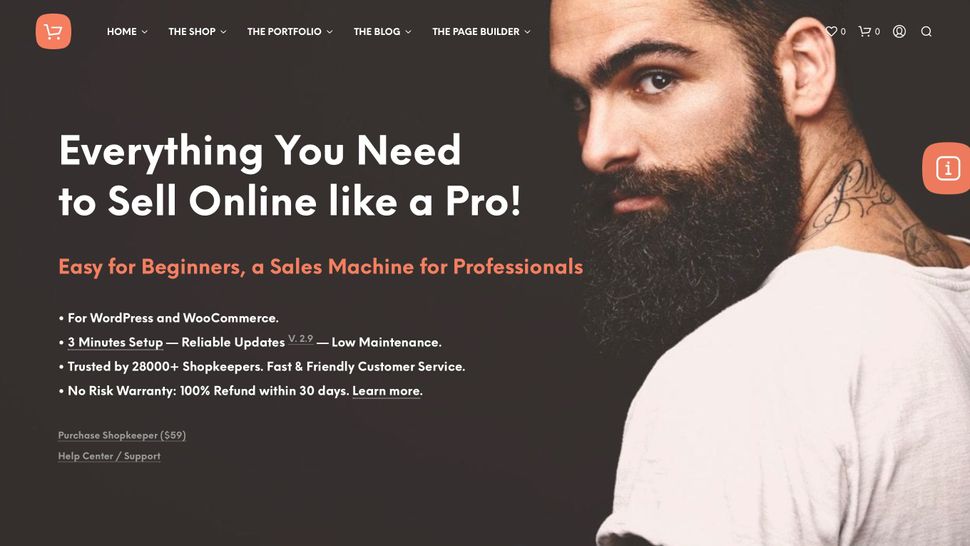 Shopkeeper is a very well received ecommerce focused WordPress theme. It comes with beautiful templates that you can use right away as is or as a starting point for a more personalized experience. Like everyone else on this list, no coding experience is required to set up an online store – the merchant takes care of everything for you in the background. There are many options for the layout of your page. For example, you can have an onscreen or offscreen sidebar, organize your products by categories, choose the number of articles to display per line or page, allow variables, digital downloads, affiliate links, define items for sale or list them. as out of stock. Everything you would expect, really.
Since it's a WordPress theme, you can also fill your site with bios and contact information, and Shopkeeper even comes with three different blog layouts, if you want to entice your customers with some juicy information. .
As with Flatsome and Porto above, Shopkeeper will set you back $ 59, which includes all future updates and six months of support (with an add-on of $ 17.63 to keep your support access for another six months) .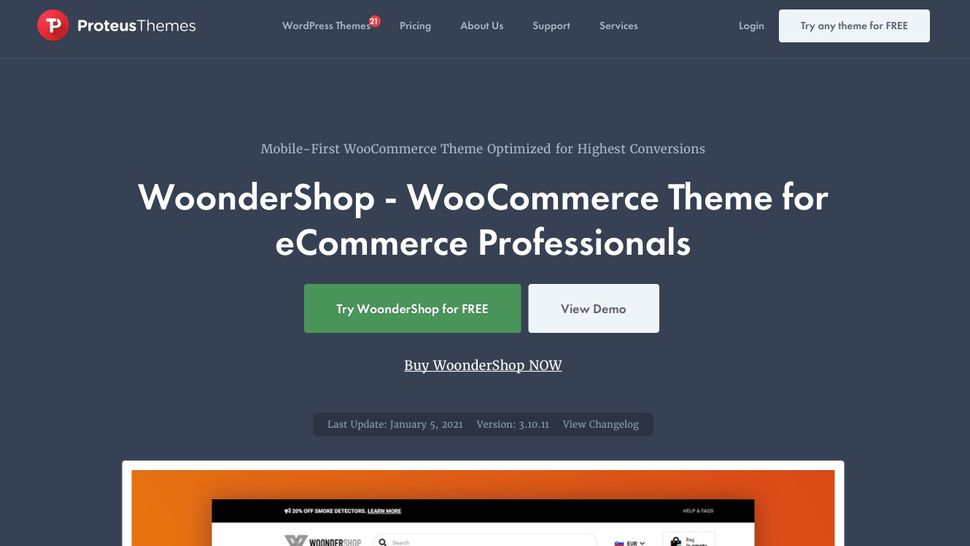 While WooderShop bills itself as a 'mobile-first' ecommerce theme, that doesn't mean its desktop experience isn't up to par. On the contrary, accessing a store built with this theme works great on any platform. While it makes sense to focus on mobile, since that's how more and more people shop these days, and making sure that the experience there is flawless is crucial for a plan to buy. successful business.
Load speed benchmarks are awesome, and being SEO ready will help you stay competitive. We really liked the sandbox feature offered to let you try the theme for free for seven days (no credit card required). It's a great way to explore the product and determine if the features it offers are right for you and your business. WoodersShop is full of cool little features like a cross-sell widget to encourage your customers to get additional related products, a real-time filtering option, a signup form that can be linked to an email provider like MailChimp, and a translation- interface ready to start.
You can buy WooderShop for $ 79, which lets you install it on a single site and includes six months of support. Alternatively, there is also the option to join the "Proteus Club" for $ 149 per year, which gives you access to all 21 Proteus themes, which you can apply to an unlimited number of websites, and also benefit from 'unlimited support.